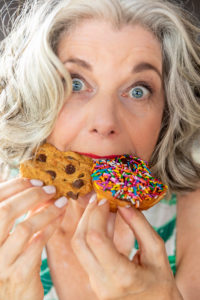 Hello!
You've landed on my Linda Cullen website and I'm so glad you're here.
It's entirely possible that you found me accidentally, that you were actually searching for…How to get rid of oozing sores. Or possibly…What do you do when your dog eats a glow stick.
Probably not going to get any real, worthwhile advice here, although with the dog, I'd suggest just waiting it out, it's going to be super easy to find that poop in the dark.
However, instead of solving whatever bona fide crises you may have today, you've found my blog:  My Life Is A Joke.
And my agenda here is simple; to take over the WORLD!!
No, no, sorry. I had a bit too much coffee this morning.
Seriously, my agenda is to have fun and make you laugh…maybe even shoot your coffee through your nose. That's really my goal, but I understand it's hard on white shirts.
There have been some dark times in the last 4 years of my life, and I'll tell you about them as we go along, but even in those moments, I have always felt that being able to laugh has saved me.
So it's time to get at it.
Wear a dark shirt, oh and about the oozing sores…no I still have nothing.