Here's what happens when you lose your spouse. By which I mean he died, not that we went to a mall, I became distracted by a shiny new miracle eyelash curler, let go of his hand just for a second and then never saw him again.
You kind of don't know what you are. Widowed? Blech, I don't like that word. Single? Technically yes, but amazingly you can still feel married in so many ways. When I fill out forms, I stare forever at the Marital Status question, not exactly sure what to check? And also, there is no getting away from it. You spend a lot of time alone. Flying Solo. Party of one. So how define yourself in a way that feels comfortable and also help you to feel like you're not all alone when you're all alone.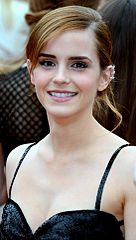 And then last week Emma Watson, of Harry Potter fame, solved my problem…Self-Partnering! What a great idea.
She's a young woman, turning 30 (obviously wizardry doesn't prevent aging; a big disappointment) who created this relationship status for herself because, I'm guessing, she's tired of being asked why she's single. As if her life isn't complete until she's regularly trying to find the best solution for ridding skid marks from some dude's tighty-whiteys! (If that's the way she leans no judgment.)
And so her answer to that is she's Self-Partnered, happy to be on her own, enjoying her own company, being her own best support system, helping herself grow as a woman and a human.
This seemed perfect! I decided to adopt this new title and way of living from a Millennial. I'm not a widow. I'm not single. I'm Self-Partnered! And who better than ME to be my #1 supporter and lead me on the path to self-improvement, and believe me there's a lot of work to do. So I and myself got started right away:
DAY 1
ME: Whew! What a day. I am craving a giant Hawaiian pizza, WITH stuffed crust.
ME: Hey you!
ME: Oh, hi me.
ME: You know what? I have made you this fantastic raw vegan dish. It's so nourishing and healing and clean. Nothing but organic kale and seeds. You won't believe how good you feel eating like this.
ME: You know, you're right ME. I will eat this instead. Oh, yeh. Chewy, but tasty. What's on it?
ME: Nothing, just naked ingredients. So healthy. And after dinner, we can do some meditating.
ME: Oh….um, well, that's when I usually watch Netflix for a few hours, and I was hoping to get into the latest series of Outlander and see if Jamie accidentally gets his clothes blown off in each episode…and then, of course I watch the news because I don't want to be superficial…
ME: The news is so depressing before bed, and you don't need romantic fantasy any more, you're on a new path with me, ME! Plus, meditation really reduces stress especially when you combine it with yoga. And I think you need that. This is all about YOU!
ME: Really? I guess you're right! I don't need naked Jamie Fraser. YES! Let's meditate and stretch! Let's get our Ohm on!
ME: That's what I love about you, ME, you're openness to new things. Not to mention your charm and humour.
ME: Ohhh, I bet you say that to all the…Youes? Mees?
ME: You're the one and only.
ME: Wow. Where have you been all my life, ME?
ME: Right here.
ME: I feel better already. I'm so glad we Self-Partnered.
ME: Meeee tooo. I have so many plans for us.
DAY 2
ME: Sheesh! What a day!! I waited 30 minutes to get a $1.99 hot dog at Costco, and then someone dumped my hundred and fifty pack of underwear on the cheese shelf and stole my buggy so I had to walk all the way outside to get another buggy and by the time I got back in, there were no hundred and fifty packs of underwear left! And you know how I burn through panties, maybe it's my diet, geez I'd kill for a giant bowl of mac and cheese.
ME: But we're on another path now, remember? Here's some more of that healthy kale salad. It made you feel so good yesterday.
ME: Oh, right…..great. Awesome sauce.
ME: I know, right? So clean.
ME: No, it needs an awesome SAUCE…poured on it. Because it's just thick green leaves chopped up…with gravel thrown on top.
ME: I love your sense of humour. Not gravel, funny lady, seeds. Healthy. Remember? New path.
ME: …okay…
ME: And then we'll do our yoga and meditation.
ME: But, couldn't we watch maybe one episode of Outlander? I just wanted to see if Jamie got his clothes blown off in the first episode. Then I'll know, and it won't bother me any more. Seriously. I mean, once you've seen a buff man's clothes blown off, who needs to see it again, am I right? You know, I'm completely totally rock solid with being just you, I mean, ME, and well, ME…but I was really just curious about whether Jamie's clothes get blown off…you know…curious…about the clothes…
ME: I fully support you in this moment as you walk this new path of Self-Partnering…
ME: Yeh yeh, path.
ME: I think after we meditate, and stretch, we should talk it out, so that I can fully appreciate where you are right now. I'm here for you, ME.
ME: Right. Sure. We'll meditate…and stretch. And then I'm going straight to bed, because I'm STARVING!
ME: Good idea. Fasting clears the mind. I like your decisiveness.
ME: Shut up, ME.
DAY 3
ME: Holy crap! What a day!! I got jury duty, I'm being audited, I've got an oozing rash in my armpit AND the computer is on the fritz and that was always a Bob job! But seeing as Bob has blown this mortal coil, it's up to me and I can't do it alone! So, right now I am going to open this bottle of sauvignon blanc and nobody is going to stop me.
ME: …um…
ME: WHAT?!! ME, you have something to say?
ME: Well, it's just that, you're NOT alone. You're Self-Partnered with ME. And I believe in you and know that there isn't anything you can't handle. Here, have some healing kale.
ME: What would heal me right now would be to shove this bowl of kale and gravel right up your butt!!
ME: Well that would be your butt, ME, and even though you're in great shape from the yoga I think physically that would be pretty im…
ME: OK! OK! Longer arms, I get it!
ME: You've been doing so well for these last, let's see, how many days?…
ME: A HUNDRED?
ME: …two! I think if we just talk about this…
ME: NO! You're talking to me all the time ME!! I can't get a moment's peace. Even on the toilet! Let me tell you something ME, I don't need to hear every time my downloads are the best you've ever seen. With applause.
ME: Well they impress ME!
ME: Look, I just want to sit here, quietly, have a few glasses of wine, put Netflix on, and see if Jamie Fraser gets his clothes blown off!!! Is that so wrong?!!
ME: But you're on a new path, you're a strong woman, and you don't need anyone, least of all a naked Scotsman!
ME: That's it!! I'm done with you, ME!! I will watch a Scotsman get his clothes blown off whenever I feel like it, which is RIGHT NOW!!
ME: But we're self-partnered! How can you get rid of ME, ME?
ME: Easy! We'll just consciously UN-COUPLE!!
Well I didn't see that coming…or did I? I think maybe I could make Self-Partnering work…if I Partner with another, better Self. Perhaps a Scotsman from the 1700s who keeps getting his clothes blown off. In the meantime, maybe a snack…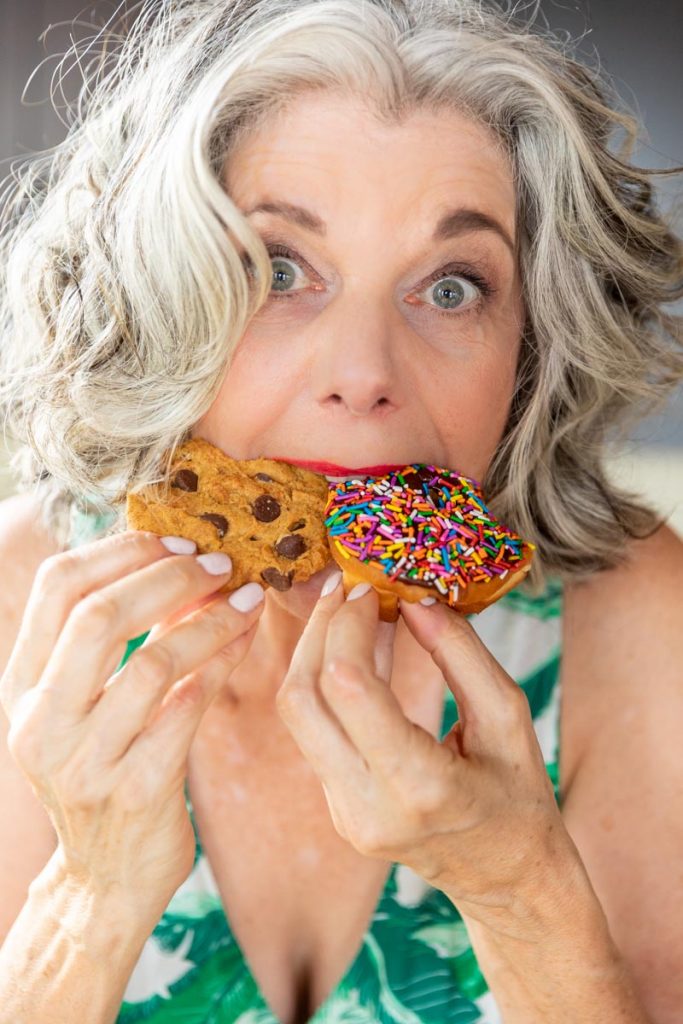 Credits:
Linda's photos are by Jessica Timmins Venturi.
Emma Watson by Georges Biard [CC BY-SA 3.0], via Wikimedia Commons