Alert the authorities!  Something terrible has happened!  Another year slithered past me, and apparently, according to the Julian calendar, I'm turning 62!!  I clearly remember stating the last time this happened that really, I'm good.  No need for another one.  I mean, there have been so many now, that yeh, I get the drift of this whole cumulative year thingy, and am quite happy to recuse myself.  I'll just stay here at 61, thanks very much.  Not as good as parking at 40, but at least universal joint pain hasn't managed a successful coup, and on a good day, I can still remember my name.  I'm so determined to stop this number from getting any higher, that I'm taking my case to the highest court in the land, any land.  Cullen v. Ageing.  You might ask who would sign up to represent me for something so bat guano koo-koo?  Well, I got 17 US State Attorneys General, plus a truckload of Republican congressfolk to take it on, AND a guy named Rudy, who I believe was the original investor in Ron Popeil's Spray-On Hair product. (Yes, I'm old enough to know that reference, which will be my opening argument in court.)  So I'm feeling pretty good about my chances.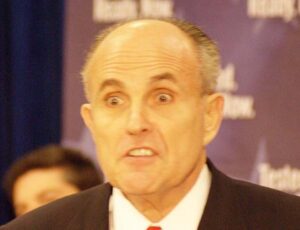 But while my case is being prepared by my legal Guardians of the Alternate Universe, I have a bit of free time, so I thought this might be another good opportunity to record some more of my pointless pontificating.
Let me start my rambling with this; having a birthday anywhere near the Christmas season is kind of pointless, and it's obvious to me I should have chosen a date much more anything-but-December-like.  It's the worst time of year to try to get people to come to a party because everyone is so wrapped up with finding the perfect gifts that have to be all wrapped up.  And yes, they had the exact same problem at the original Christmas birthday.  I have it on good authority that Joseph and Mary sent out hundreds of invites, but look who showed up, three guys, a donkey and a cow, and I think the cow already lived there.  I hear they had awesome goody bags too.  But that's how it goes.
Of course, in this current festive season of plague, there are so many reasons for zero party.
#1- Totally against the rules
#2- Everybody's too busy sanitizing themselves or too busy fighting crowds at the grocery store for the last packet of yeast or too busy trying to think up believable excuses to get out of all the family Zoom chats.
My parents made me aware at a very young age just how tough it was to get anyone to commit to a party, but I didn't believe them.  Here's a photo of me trying to call people myself to invite them to my shindig.  I can tell you there are no photos of a party from that year, so pretty sure my attempt was futile.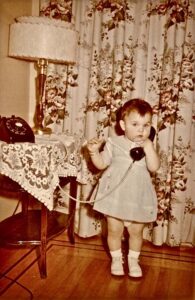 A few years later, after I threatened to lodge a human rights complaint because of an absence of Birthday Party effort, Mom & Dad scrambled to find at least a few who were available to help me blow out candles…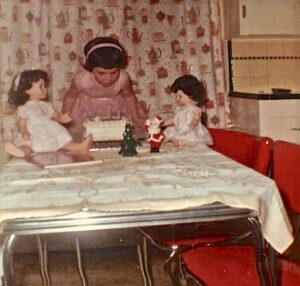 Let me just say one thing about this… I had a LOT more dolls than that.  Yes.  Christmas birthdays are tough.
Speaking of our common pandemic predicament, I've discovered, over these past 9 months, that I have a disturbingly infinite capacity for sitting, immobile on the couch.  I look back at this vast stretch of time and I think 'What the Sam Elliott have I accomplished?'  Absolutely nothing!  Well, okay, not nothing.  I did use part of the time wisely, and exercised my brain, as has been recommended by doctors, and so I learned which Property Brother was Jonathon and which was Drew.  But that only took me…well, to be honest, that literally took me all of the 9 months, but I did it and now I know the difference, as long as they don't change their hair.
I've also become aware of how much more you worry during this time.  You worry about touching things.  You worry about breathing in.  You worry about breathing out.  You worry about being too close to strangers, and too far away from loved ones.  You worry about wearing a mask that doesn't match your shoes.  And then one day, when I actually managed to get up from the couch, to go sit at the computer, I was mindlessly clicking on stuff, and I stumbled upon something I'd never heard of before, rhabdomyolysis.  A condition where if you exercise too much, your muscles liquify and you pee them out!!  That's right!  Something worse than Covid, peeing your muscles out!  So now I was terrified of that!  What if it happened suddenly, like I'm in a grocery story, and boom, my muscles just gush out, and now I can't drive home, because I have no MUSCLES!  And then I just gave myself a slap, and realized this was not something I would have to worry about, because I will never, ever, exercise too much.  And then I lay down on the couch again.
In my view, there is only one solution to all this; get that vaccine in us.  And the moment I'm allowed to have it, I will get it stuck in wherever they want to stick it.  And I don't care if Bill Gates has put a chip in it to track me.  Put 10 chips in.  Please, track me going to buy broccoli.  Or toilet paper.  Track me while I have a mammogram.  Track me while I'm getting my teeth cleaned.  Track me while I'm plucking out those menopause chin hairs.  'Cause yeh, that's how fascinating my life is.  Put anything you want in that vaccine Bill. In fact if you need a place to store your golf clubs, put them in the vaccine and stick it in me.  I will happily walk around clanging like The Tin Man filled with hybrid wedges, if it means I can walk around freely and get together with people I miss so much.  This is what I want for my birthday.  And that's what I wish for everybody's Christmas and upcoming birthday present, because then, maybe by next Christmas we'll be able to get back to doing all those normal things that we miss so much, like gathering together, hugging and kissing, and licking the salsa off the tray at the food court… or is that just me?
Anyway, it's time for me to stop yammering, because I see my legal eagle Rudy has been over in the corner tucking his shirt in for the last 20 minutes, so I'm hoping that's a sign I've won my case.
If you have a birthday this month, I hope it was or is as happy as possible.  And as far as this Corona Christmas is concerned, well, I'm just going to do what I've always done; put on some chic PJs, a smart dressing gown, grab my most stylish handbag and portable bathroom and just make the best of it.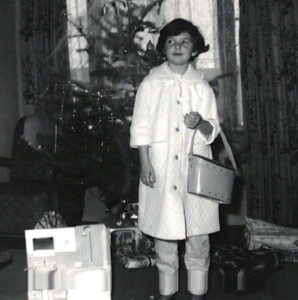 Stay safe my friend.
---
Photo Credit:
Rudy Giuliani by Marc Nozell from Merrimack, New Hampshire, USA, CC BY 2.0, via Wikimedia Commons